Visiting researchers
2019-20
Researchers accepted as visiting fellows:.
Isadora Ortiz de Camargo, Universidade de São Paulo (São Paulo, SP, Brasil)
Isadora Ortiz de Camargo is a PhD student in Digital Media Management at the University of Sao Paulo (USP) and is a journalist at News Agency EFE, where she is responsible for digital news projects and multimedia narratives. She has a master in Communications Science at USP. Her professional experience includes jobs at newspapers, sites and TV at Paraná, Brazil, like Gazeta do Povo, Globo TV, Ó TV and G1 and also press offices. She has already been a professor at the University Sao Judas, University Anhembi Morumbi and FIAM-FAAM University, all located in Sao Paulo. Her interest includes: digital, mobile and disruptive journalism, communication and information technologies, business models, digital media work, digital studies, media and strategies management, innovation and media geopolitics. As a member of the Research Group COM+ at USP, she currently develops and research digital strategies and management journalism with global comparatives.
Project
The focus of her work is to investigate the resignification and the news digital strategies for managing media outlets in times of several economic, territorial and legitimacy crisis of journalism, a discussion about the legitimacy of press. Also, the research object is to understand the most important groups of Iberian medias - Prisa Group (Spain), Globo (Brazil) and Sonae Group (Portugal) - understand from Media Geopolitics Theory and Media Management Studies how these groups operate strategies to stay in the digital environment. Her thesis brings others subthemes: the structure of journalistic companies, digital changes and media management in convergence. The goal is to create a "die" of consultation and strategy for sustaining the journalistic business based on arguments of geopolitics and crisis of legitimacy that the press faces.
Period of stay
September 2019 – Enero 2020
Mentor
Prof. Charo Sádaba
2018-19
Researchers accepted as visiting fellows:.
Enrique Iturralde, University of Mexico
Enrique Iturralde is a Master in Sociology and a professor at the Faculty of Political and Social Sciences of the National Autonomous University of Mexico (FCPyS UNAM). Currently he is a PhD student in Political Science, with a focus on Communication Sciences and a specialty in New Technologies, within the same institution. He teaches subjects such as Argumentation and written expression; Language, culture and power; and Political Communication and socio-digital networks. His research interests include the ethnographic digital analysis of social interactions within the Internet and the construction of online identities.
Project
The arrival of Internet and Information and Communication Technologies enabled a multidirectional communication that can strengthen the construction of societies based on dialogue; but they also became vehicles for propagating contents and incendiary behaviors that are considered the least rational counterpart of the web. The project Trolling and hate speech as online identity validation practices in Facebook users, seeks to analyze how Mexican Internet users use trolling and other controversial behaviors to build a self-referential image for interrelates with others.
Period of stay
April 2019- October 2019
Mentor
Prof. Javier Serrano Puche
2017-18
Researchers accepted as visiting fellows:.
Amy Jo Coffey, University of Florida (USA)
Dr. Amy Jo Coffey is an associate professor in telecommunication management and director of the online master's program in Audience Analytics at the University of Florida (USA). She teaches courses in audience analysis, telecommunication programming, innovation and entrepreneurship, and telecommunication management. Her research interests include audience economics and language, with an emphasis on non-English speaking audiences within the United States and advertiser valuation of such audiences, as well as market segmentation and other strategic competition issues. As a secondary area, she has examined the utility of new media spaces, including virtual environments such as Second Life. Her work has been published in such journals as Journalism & Mass Communication Quarterly, Journal of Advertising Research, Communication Law & Policy, International Journal on Media Management, and the Journal of Media Business Studies.
Project
As Spain is a multilingual society, to what extent is there sufficient regional and local digital news content in various languages? What is the breadth, as well as economic well-being, of the online and mobile ethnic media sector in Spain (specifically focusing on diverse language offerings)? Research from the U.S. has shown that immigrants over-index on mobile phone usage and rely on their phones as news and information tools. Have local and regional mobile and online news media offerings kept pace with the growth of the immigrant communities in Spain, as well as the languages they speak? How does the immigrant community feel about the number and quality of offerings provided in their dominant or preferred languages? This study would explore such questions and provide a baseline for comparison for immigrant digital news consumption in other multilingual societies.
Period of stay
January 2018 – February 2018
Mentor
Prof. Mercedes Medina
Zafer Kiyan, Ankara University, Faculty of Communication (Ankara, Turkey)
Zafer Kiyan obtained P.h.D. Degree from Ankara University in 2015. He is currently working at the Faculty of Communication of Ankara University. He gives lectures on aesthetics and media industries. His research interests are mainly focused on political economy of media, new communication technologies and cultural industries. Kiyan is the author of "GATS and the Restructuring of Telecommunication in Turkey" (2011), "Mobile Democracy Discourse in a Turkish Experiment" (2012), "Traces of Digital Capitalism in Communication Field: Processes of Production, Circulation, Labor and Consumption" (2015) amongst others.
Project
His research project, entitled as "A Critical Analysis of the Cultural Production in Digital Industries: Two-Step Production of Culture as Commodity", focuses on the digital production and commodification of culture. Contrary to the common approach in the literature that takes the commodity nature of cultural products for granted without investigating production phase in which commodification actually happens, the research put an emphasis on the production and circulation of cultural commodities in order to better understand the issue. The model provided, the two-step production model, is intended to be the major contribution of the project.
Period of stay
September 1, 2017 – November 30, 2017
Mentor
Prof. Ramón Salaverría
2016-17
Researchers accepted as visiting fellows:.
Ester Appelgren, Södertörn University (Huddinge, Sweden)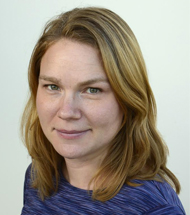 Ester Appelgren is a senior lecturer at the department of Journalism, Södertörn University. She is currently the head of department for the Journalism division and the Economics division at Södertörn University. Ester has a Ph.D in Media Technology from the Royal Institute of Technology in Stockholm and her research interests are focused on two separate areas: Data journalism and Digital integrity.
Project
The Visiting Researcher Project consists of a comparative study of the emerging forms of data journalism practices in Spain and Sweden from the perspective of how they were initiated, how they may strengthen or weaken current journalism practice and in particular how journalism skills are converging with skills traditionally assigned to developers or user experience professionals. This intersection may challenge our understanding of the set of skills a journalist may need and the boundaries for the tasks journalists perform. The convergence concept is the theoretical starting point for this project and during a two-month period semi-structured interviews will be carried out at Spanish newsrooms with data journalists and developers or designers involved in data journalism projects. The study will be repeated in Sweden.
Period of stay
January 2017 – March 2017
Mentor
Prof. Ramón Salaverría
Israel Márquez, "Juan de la Cierva" Research Grant Program at Open University of Catalonia (Barcelona, Spain)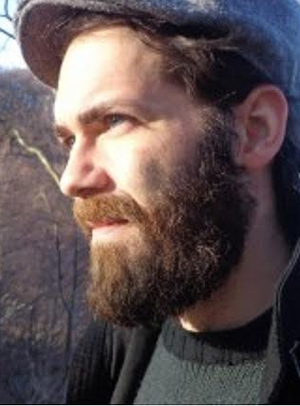 Israel Márquez (Madrid, 1983) holds a Ph.D in Information Sciences (Complutense University of Madrid/Extraordinary Ph.D Award 2012/2013), a Master in Information and Knowledge Society (Open University of Catalonia), and a Degree in Journalism (Complutense University of Madrid). He has been visiting researcher at the School of Literature, Media & Communication (Georgia Institute of Technology, Atlanta, USA) and at the IT University of Copenhagen (Denmark). He is now a Postdoctoral Researcher at the Open University of Catalonia (Juan de la Cierva Research Grant Program – Spanish Government) and member of the Digital Culture Interdisciplinary Research Group Mediaccions. He currently integrates the Transmedia Literacy project, funded by the European Union's Horizon 2020 research and innovation programme. He has published the book Una genealogía de la pantalla. Del cine al teléfono móvil (A Genealogy of the Screen. From Cinema to Mobile Phone) (Anagrama, 2015).
Project
"The Meaning of Facebook in the Facebook era". The Facebook interface has defined a new era of friendship which is making this concept extremely ambiguous and unclear. Facebook has developed a user-friendly and "positive" (Han, 2015) interface which automatically transforms our list of contacts into "friends". Friendship in Facebook is "not only the result of spontaneous, human-based (inter)actions, but also the result of programmed sociality –relationships suggested by PYMK [People You May Know] buttons and friends-of- friends algorithms" (van Dijck, 2013: 51). This "friendship assemblage" of technology and user defines (in a very simplistic way) who my friends are and what they are doing. What is thus the meaning of "friendship" as inscribed in the Facebook interface? What kind of friendship it is promoting? What is the interest of Facebook in helping us make (new) friends? Are my Facebook friends really my friends? The main goal of this project is to critically deconstruct the meaning of friendship in Facebook analyzing its user interface in dialogue with the work of some philosophers (Aristotle, Ortega y Gasset, Derrida, Agamben) and social media critics (Han, Rushkoff, Lovink, Lanier, Ippolita, Terranova). I would also like to conduct semi-structured interviews to a group of students and teachers of the Universidad de Navarra in order to identify, understand and evaluate their meanings and perceptions of friendship in the Facebook era.
Period of stay
September 2016 – October 2016
Pedro Sebastián Fierro Zamora, Universidad Adolfo Ibáñez (Santiago, Chile) – Visiting junior researcher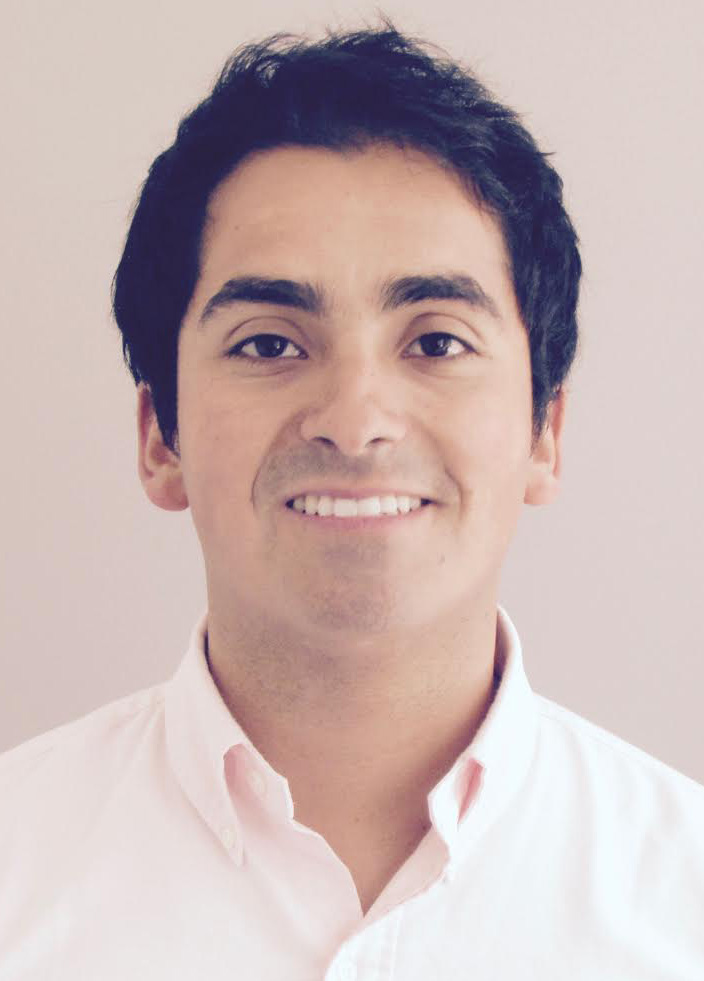 Pedro Fierro Zamora is a Chilean lawyer and a doctoral student in public communication at the University of Navarra. He also studied a master degree in political and corporate communication at the same university. Pedro is a professor at the Business School - Leadership Department - at the Adolfo Ibáñez University (Chile) and the Director of Studies at the think tank "P!ensa Foundation". His research interests are focused in political attitude, social networks and territory.
Project
The aim of his work is to propose a conceptual and legal reconstruction for the political campaigns and for the electoral use of new technologies in Chile. For this purpose, he grounds his analysis in theoretical and empirical arguments. In the same way, his research argues that the effects of campaigns are not reduced to the determination of the decision and direction of the vote, but also represent a positive impact on some additional indicators that are usually studied to determine the health of democracy in different countries, which could be improved with the appropriate political use of new technologies.
Period of stay
September 2016 – December 2016
Mentor
Prof. Ana Azurmendi
Alexandre Lenzi, Universidade Federal de Santa Catarina (Florianópolis, SC, Brasil) – Visiting junior researcher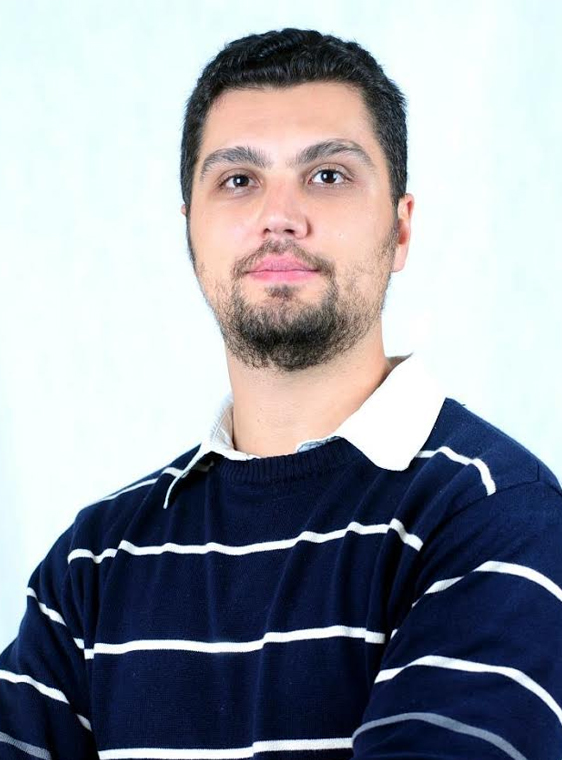 Alexandre Lenzi is doctoral student in Journalism at Federal University of Santa Catarina (UFSC), from Brazil, researcher of multimedia practices in journalistic reports. He also has master degree in Journalism at the same university and has professional experience in reporting and newspaper edition, in printed and online platforms. Since 2013, he works as a teacher in faculties of the Communication area. For the last two years, he has being researcher at the Centre of Studies and Production in Hypermedia in Journalistic Practices (Nephi-Jor), connected to the Research Group of Hypermedia and Language, from the National Counsel of Technological and Scientific Development (CNPq) – an organ that stimulates scientific development in Brazil.
Project
His research will study the impact of multimedia production in the labor relationships at the context of convergent newsrooms. The intent is to consider technical, ethical and legal aspects in the process of adaptation of professional teams to the new realities of working environment and production. The goal is to identify good practices by the study of the organization of the newsrooms of the Spanish El Mundo and of the Brazilians Folha de S. Paulo and Zero Hora. All these newspapers adopted the practice of multimedia reporting, production that has allowed the uses of different resources in the same information unit.
Period of stay
October 2016 – November 2016
Mentor
Prof. Ramón Salaverría
Stefanie Carlan da Silveira, Universidade de São Paulo (São Paulo, SP, Brasil) – Visiting junior researcher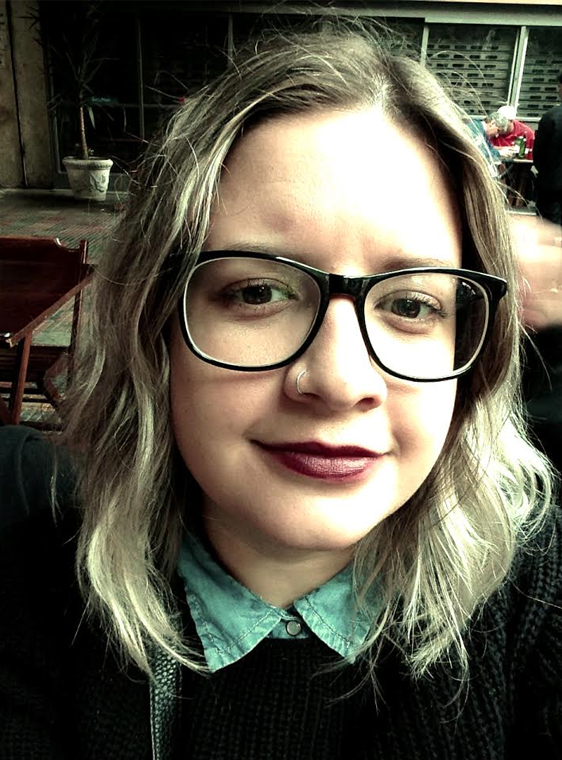 Stefanie C. da Silveira is a journalist, master in Communication and Information and a PhD researcher in Communications at the University of São Paulo. Her professional experience includes jobs at the news agency EFE, newspapers Folha de São Paulo and Zero Hora, and also press offices. She has already been an assistant professor at the University of Vale do Rio dos Sinos (Unisinos), University of Santa Cruz do Sul (Unisc) and Franciscan University Center (UNIFRA). Her work covers the following topics: mobile journalism, communication and information technologies, convergence culture, and business models. As a member of the Research Group COM+ at USP, she currently develops and research journalism on mobile platforms. Also, she currently teaches Information Architecture at University Anhembi Morumbi.

Project

The focus of the work is to investigate the digital narrative design of journalistic content for mobile devices. The research object is seen as a group of systemic narrative formats since it evolves a series of interdependent elements that act together with databases before and after the publication of the content. The goal is to verify with the research what are the proper and exclusive features of the mobile technology that can be used by the journalistic industry and that today are not being well applied by the companies or not used in its complete potential. The empirical analysis envolves the newspapers The New York Times, The Guardian, El País and Estado de São Paulo.
Period of stay
October 2016 – November 2016
Mentor
Prof. Ramón Salaverría
Maria João Lopes Antunes, Universidade de Aveiro (Aveiro, Portugal) – Visiting researcher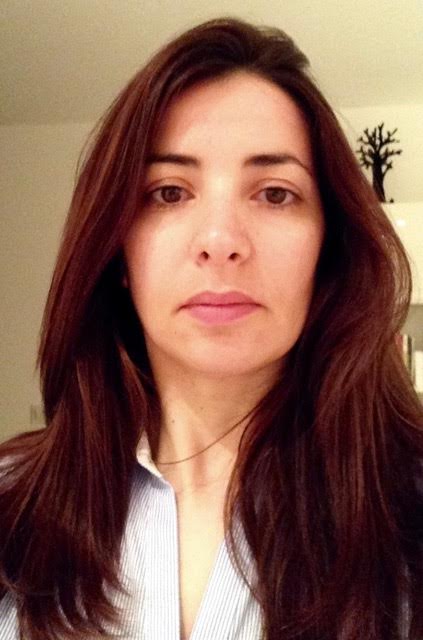 Maria João Antunes is Assistant Professor in the Department of Communication and Art at the University of Aveiro (UA), Portugal. She has a Ph.D. in Communication Sciences and Technology. She teach in the degree of
New Communication Technologies (UA), in the master of Multimedia Communication (UA) and in the doctoral program of Information and Communication in Digital Platforms (UA/University of Porto). Her research interests are focused in digital media.
Project
Her research project consists of a comparative study (Portugal and Spain) about user-generated content, audiovisual or audio, disseminated by new media based on the Internet. In her research project, she plans:
1. To identify innovative user-generated content (audiovisual or audio) in the areas of culture, entertainment and fiction;
2. To characterize the projects identified in topic 1, at the level: i) area; ii) resources used for their production; iii) incorporation of transmedia strategies; iv) impacts on audience; v) business model in which they are based.
The research data will be collected, in Spain and Portugal, using literature review, exploratory interviews and nonparticipant observation.
Period of stay
April 2017 - June 2017
Mentor
Prof. Ramón Salaverría
2015-16
Patrícia Dias Soares, Universidade Católica Portuguesa (Lisbon, Portugal) – Visiting researcher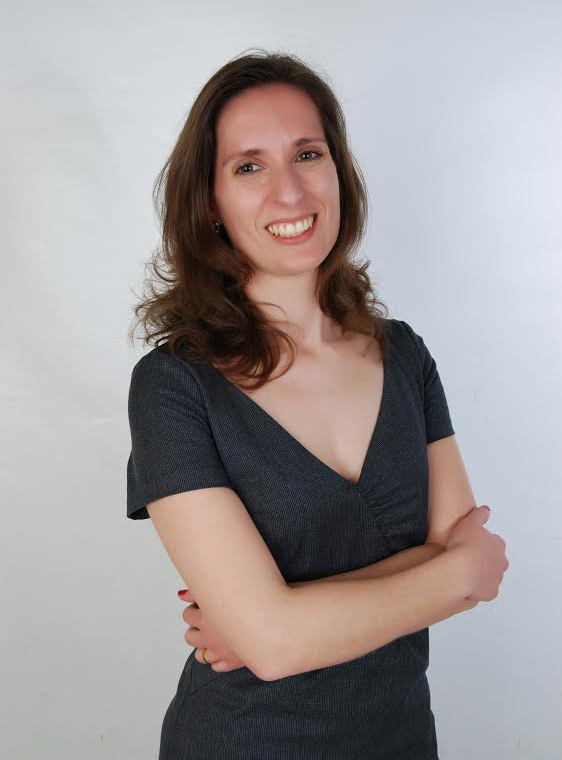 Patrícia Dias is Auxiliary Professor of Communication Sciences at the Faculty of Human Sciences of the Catholic University of Portugal, where she coordinates the Post-graduate Course on Communication and Social Media. She is a post-doctoral researcher at the Research Centre for Communication and Culture, working on a project about multi-screening, communication and cognition. Patrícia Dias is author of "Living in the Digital Society" (2014) and "The Mobile Phone and Daily Life" (2008), amongst others. She currently integrates COST actions eRead and DigiLitEY, and the European Commission's project "Young Children (0-8) and Digital Technologies".
Project
She came to the Center for Internet Studies and Digital Life thanks to a Short Term Scientific Mission funded by the COST action eRead. Under the theme "Multi-screening Practices and Reading Experiences", this visit aims to collect data from ethnographic journals and to conduct interviews to a sample of 15 young adults (aged 18 to 25). The same study was already conducted in Portugal within her postdoctoral project. The main focus of this study are multi-screening practices and motivations in the specific setting of using portable screened-devices (smartphone or tablet) while watching television. This broader scope will entail specific questions on reading practices in such screened devices, focused on the experience of reading (physical comfort, emotions, immersion, interactivity with device, social interaction).
Period of stay
April 2016
Mentor
Prof. Javier Serrano
Edson Capoano, Mackenzie University and ESPM-SP (Sao Paulo, Brazil) – Visiting researcher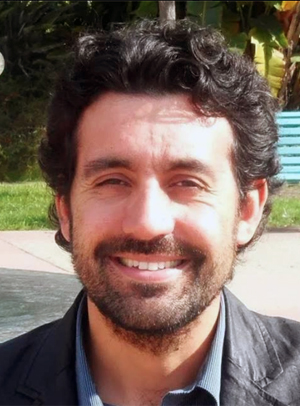 Journalist, Doctor by the Latin American Integration Program at University of São Paulo about "Identity of Latin - American journalists on social networks" (2013); Visiting scholar at USCD (2012); Scholarship from Programa Balboa, internship at EFE news agency in Madrid (2007); Master at Pontifical Catholic University of São Paulo in Communication and Semiotics about "veiled images of nature" (2006); Journalism teacher at Mackenzie University and research professor in the Entrepreneurship Journalism Program at ESPM-SP (http://bit.ly/21rK73J).
Project
The project developed during the short term visiting period investigates media labs for journalism courses. The goal is to map, understand and generate proposals. Initially, the concepts used were innovation, creativity, identity, entrepreneurship and financing. The methodology used were from literature, case studies, qualitative analysis and comparative study on aspects of innovation and journalistic identity digital native media in Spain and Brazil.
Period of stay
June 2015 - July 2015
Mentor
Prof. Charo Sádaba
Carmen Beatriz Fernández, DataStrategia Consultores (Caracas, Venezuela) – Visiting researcher

During the last 15 years Carmen Beatriz Fernández have been teaching political communication, cyber-politics and public image courses in several graduate programs in Venezuela and Spain. She is also an experimented consultant in communication and modern technologies. She has been CEO of DataStrategia Consultores, a consulting firm. She is also community manager of e-lecciones.net, an Ibero-American political portal. Since 2006 she has led regional studies about cyber-politics sponsored by the Adenauer Foundation, and set up the alliance with six important global allies.
She has authored the books Marketing Político: Herramientas para ganar elecciones (Caracas, 2003), Ciberpolítica: Cómo usamos la tecnología en la política latinoamericana (Buenos Aires, 2008), Secretos de Marketing Político (Caracas, 2010) and, with Jorge dell Oro, Campañas Políticas 2.0 (Guatemala, 2012).
Project
A broad study about cyberpolitics in Latin America, focused on the elections and presidential campaings of 2015 in Argentina, Venezuela and Spain.
Period of stay
September 2015 – August 2016
Mentor
Prof. Jordi Rodríguez Virgili
Teresa Nozal Cantarero, Universidade da Coruña (A Coruña, Spain) – Visiting researcher
Period of stay
December 2015
Mentor
Prof. Ramón Salaverría
Digital unav-Center for Internet Studies and Digital Life is open to visiting researchers, from all fields of digital research. These scholars take part in the activities of Digital unav and are encouraged to actively participate in our research work throughout their stay. Through discussions, seminars, lectures and other events, visiting researchers may exchange views with our team of researchers, directors and partners of Digital unav to get to know different research perspectives and to actively network with the research community.
Candidates interested in joining us as visiting researchers may apply at any time. As a Visiting Researchers you will be put in touch with a researcher who can mentor you during your stay here. No salary is paid by Digital unav for these appointments.
If you are interested in applying, please complete all sections of the visiting researcher application form.