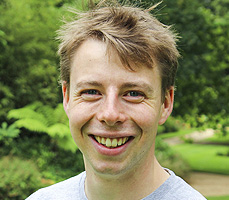 MESA REDONDA
Student choice, student voices

Jack Hampton
STUDENT UNION PRESIDENT OF THE UNIVERSITY OF OXFORD

Jack Hampton is a graduate of Politics, Philosophy and Economics at the University of Oxford and the current Student Union President. He ran on a platform of student mental health and welfare following his experiences as a College level Union President at St. Catherine's in his second year of his undergraduate degree.
Before Oxford, he attended comprehensive school in the west of England before going to a further education college where he was first Union Disability Officer and then Union President of a college of 20,000 students providing education from apprenticeships and B-tech qualifications to vocational diplomas and A-levels.
Next year he intends to pursue a 2-year's master's program in Peace and Conflict Studies in Scandinavia.