Una publicación del ICS analiza el papel de la Compañía de Jesús en la desradicalización del terrorismo de ETA
Carl Antonius Lemke Duque, investigador externo de 'Religión y sociedad civil', ha estudiado las posiciones jesuíticas entre los años 1978 y 1988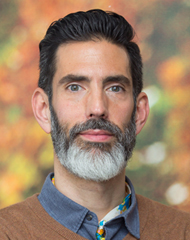 Carl Antonius Lemke Duque

FOTO: Manuel Castells
Una publicación del Instituto Cultura y Sociedad (ICS) de la Universidad de Navarra analiza la contribución de los jesuitas españoles en la desradicalización del terrorismo de ETA durante los años ochenta. El artículo, titulado 'Equidistance and positive neutrality: Spanish Jesuits on terrorism, peace, and democracy in the Basque Country from 1978 to 1988', ha sido publicado en la revista Q1 Religion, State and Society.
Carl Antonius Lemke Duque, autor del artículo e investigador del proyecto 'Religión y sociedad civil' del ICS entre 2018 y 2020, ha analizado el discurso de esta orden religiosa en temas de paz y democracia. En una primera parte, Lemke estudia argumentos clave en la revista jesuita Razón y fe. Más adelante, se explora la posición de la Compañía de Jesús en asuntos como la ética de la paz y la seguridad europea en el contexto del instituto Fe y Secularidad, fundado en Barcelona en 1967.
Según el investigador, se demuestra que los religiosos mantuvieron una distancia significativa con el problema del terrorismo. Sin embargo, el autor destaca sus esfuerzos por presentar unas bases éticas nuevas donde construir la paz en el contexto de la Transición española.
"El principal objetivo de los jesuitas ha consistido en fortalecer el pluralismo y la democracia en la sociedad civil española –ha indicado–, condición que considera necesaria para cualquier mediación entre conflictos".