Instituto Cultura y Sociedad: participación en actividades en otros centros y universidades (diciembre de 2020)
Investigadores y colaboradores del ICS participaron en actividades organizadas on line por instituciones de Alemania, Canadá, España, Estados Unidos, Perú y Reino Unido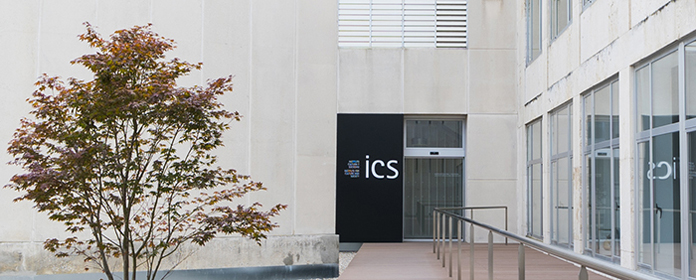 Cultura emocional e identidad


Ana Belén Martínez acudió de forma virtual al seminario 'On Resonance: Stoner and Theory', organizado por la Universidad de Málaga (Málaga, 3/12/2020), así como al congreso 'Teaching Life Writing: a conference on nonfiction and pedagogy' de la Universidad de Alberta (Canadá, 10-11/12/2020).
Creatividad y herencia cultural

Albert Recasens actuó como moderador en el foro 'El futuro del pasado: el sector de las músicas históricas españolas en la era Covid-19' organizado por la Universidad Internacional de Andalucía. También ofreció la ponencia 'El sector de las músicas históricas en tiempos de pandemia: una perspectiva europea' (03-04/12/2020).
Sef Hermans y Beatriz Pomés participaron en el congreso 'Nodos del conocimiento 2020 - Universidad, innovación e investigación ante el horizonte 2030' de la Universidad de Zaragoza con las siguientes comunicaciones: 'Visuality as creative trigger in José Ortiz de Echagüe's photography'; 'Creative performative processes for non-performers'; 'Farout: bases y cuestiones sobre investigación creativa performativa musical para el desarrollo de proyectos en el MUN' /(10-11/12/2020).
Educación de la afectividad y de la sexualidad humana


Carlos Beltramo asistió virtualmente al XIV Congreso internacional de Educación e Innovación (CEI 2020), organizado por Promoeduca, donde impartió el póster 'Uso docente del aula de simulación en la asignatura universitaria orientación familiar: storytelling, role playing y evaluación de la autoconfianza' (Portugal, 9-11/12/2020).

Grupo Mente-Cerebro


Javier Sánchez Cañizares ofreció el seminario 'Big Bang y Creación' al Grupo Educativo COAS del Colegio Ayalde en el marco de su investigación 'Ciencia y religión en colegios españoles', (Bilbao, 10/12/2021).
Navarra Center for International Development

Ignacio Campomanes presentó la comunicación 'The political economy of inequality, mobility and redistribution' durante la Conferencia Anual 2020 del International Network for Economic Research (Alemania, 14-16/12/2020).

Tijan Bah acudió de forma virtual al seminario 'The Impact of Cash Transfers During the Covid-19 Pandemic in Africa' organizado por Innovations for Poverty Action (Estados Unidos, 18/12/2020).

Raúl Bajo impartió la ponencia 'The Heterogeneous Tax Pass-through under Different Vertical Relationship' en el Econometric Society Winter Meeting de la Universidad de Nottingham (Reino Unido, 16/12/2020).
Asimismo, asistió virtualmente al 'Workshop Energy Transitions and the Future Role of Natural Gas in Sub-Saharan Africa' organizado por el Baker Institute for Public Policy de la Rice University (Estados Unidos, 16/12/2020).

Programa ATLANTES


Carla Reigada acudió de forma virtual a las I Jornadas Comunidades Compasivas de la organización Vivir con voz propia (Vitoria, 11/12/2021).
Red WINN


María Beunza participó en la conferencia 'Protagonismo de la mujer en la sociedad: voz, liderazgo y participación' organizada por la Universidad Santo Toribio de Mogrovejo (Perú, 05/12/2020).