"Cinco días de cine y ciencia" es la propuesta del Museo de Ciencias Universidad de Navarra para amenizar el confinamiento
Del 1 al 5 de mayo se podrán visionar de manera gratuita algunas películas y cortometrajes de ciencia a través de su página web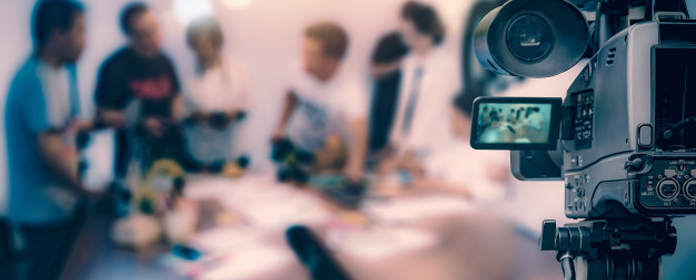 El Museo de Ciencias Universidad de Navarra proyectará en abierto en su página web, del 1 al 5 de mayo, algunas de las películas y documentales finalistas de #LabMeCrazy! Science Film Festival. Esta es otra de las propuestas de esta institución durante el período de confinamiento, destinada al público en general, en especial a las familias y estudiantes universitarios, y con un fin divulgativo, didáctico y de entretenimiento.
"Pretendemos hacer más llevadera a las familias su estancia en casa, pero a la vez acercarles de una manera divertida y educativa determinados aspectos de la ciencia que, en esta ocasión, van desde cómo se comportan las hordas de tiburones hasta la relevancia del papel de la mujer en la ciencia", apunta Ignacio López-Goñi, director del Museo de Ciencias Universidad de Navarra.
Las películas se podrán visualizar de manera gratuita a través de la página web del Museo de Ciencias del 1 al 5 de mayo y estarán en abierto durante 24 horas desde las 12 del mediodía. El Museo de Ciencias propone visionar películas largas para los días 1, 3 y 5 de mayo. Así, el viernes 1 de mayo arranca esta actividad con la proyección de "My Love Affair with the Brain: The Life and Science of Dr. Marian Diamond", película ganadora de la primera edición del festival; el día 3 se ofrecerá "On Being a Scientist", y el martes 5 de mayo "700 Sharks". Los días 2 y 4 de mayo se ofrecerá una combinación de cortometrajes y documentales.
La primera edición de #LabMeCrazy! Science Film Festival se celebró en Pamplona del 17 al 20 de septiembre. En ella participaron 1.953 producciones de más de 100 países. El Museo de Ciencias ya está trabajando en la segunda edición del festival que se celebrará en los primeros meses de 2021.