Sociological Citizen Lab: A space for providing solutions to contemporary problems in Navarra
The Institute for Culture and Society will collaborate with this initiative, which is organized by the School of Sociology and Political Science of Navarra with the collaboration of I-COMMUNITAS: Institute for Advanced Social Research at the Public University of Navarra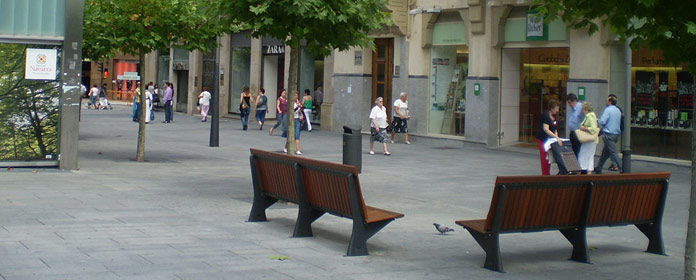 Carlos III Avenue, Pamplona

FOTO: Miguillen (Wikimedia Commons)
The School of Sociology and Political Science of Navarra, with the collaboration of I-COMMUNITAS: Institute for Advanced Social Research of the Public University of Navarra and the Institute for Culture and Society (ICS) of the University of Navarra, will develop a Sociological Citizen Lab.
The initiative seeks to create a space for participation and collaboration that addresses and prototypes methodologies, projects, etc. that propose partial or whole solutions to social problems that currently have an impact inNavarra.
Gender equality is the first thematic line to be included in the lab; three others will be chosen through a participatory process with an online survey open to all citizens. Some of the proposed topics include sustainable mobility, aging, digital transformation, childhood and adolescent poverty, etc.
Within this framework, the Public University of Navarra and the University of Navarra will hold conferences in which multidisciplinary working groups will contribute ideas and propose prototype projects.
Contact: Main Library
Campus s/n 31009 Pamplona Spain Tfn: +34 948 425 615 ics@unav.es