Drawing Architecture in Spain
Pamplona, medieval bastion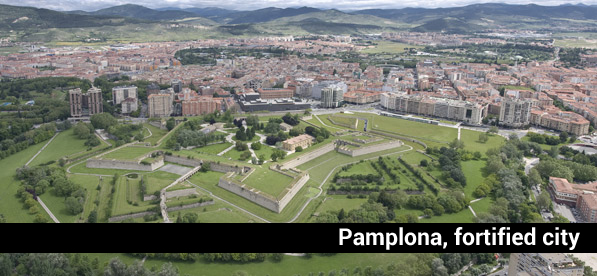 Founded by the romans and crossed by the Camino de Santiago, Pamplona is located in the north of Spain and is today a modern and welcoming city with a wide offer of activities: walk between centenary walls and cobblestone streets; rest in parks and terraces; taste their delicious 'pintxos'; visit monuments with history; go to shows, or admire sports like the ball.
Its historical and monumental heritage, as well as various celebrations that take place throughout the year, make it a receiving city of national and international tourism. The Sanfermines highlight, with its world-famous Encierros, filling its streets with thousands of outsiders coming from all over the world. The festivities begin with the launch of "Chupinazo" (rocket) on July 6 and end on July 14 with "Poor of Me" (closing song).
The fortified complex of Pamplona, ​​built between the sixteenth and seventeenth centuries, is one of the best preserved bastions in Europe. The walled enclosure has recently received the "European Union of Cultural Heritage" award.
Among the most representative monuments of Pamplona are the Cathedral, the Church of San Saturnino, the Church of San Nicolas, the Citadel or the Chamber of Comptos, all declared "Well of Cultural Interest".