Printers, laptops and Wi-FiPrinters, laptops and Wi-Fi
Steps to access the wireless network (Wi-Fi) by configuring your laptop based on its operating system.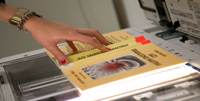 The Main Library and Science Library have machines to scan and digitize printed materials.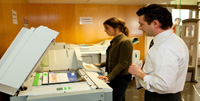 Printers, copiers and scanners
The Library has self-service machines that allow you to copy, print and scan.