Professional prospects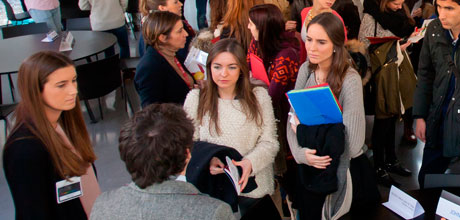 The Master has more than 400 graduates. Many of them are working in positions of responsibility in the pharmaceutical industry. The employment rate reveals that 100% of graduates find work in the first six months after the end of the Program.
The graduate is trained to integrate into multidisciplinary research groups within the complex field of medicine, both in R & D departments of the pharmaceutical industry and in research centers, regulatory bodies (agencies), universities, etc. The main areas of placement are: Preclinical research, Clinical research, Quality, Research Management and / or Regulatory affairs.
2016-2017 DATA

75% employment rate 3 months after completing the program.
Employing companies:
| | |
| --- | --- |
| CINFA (4) | Praxis (1) |
| CIMA (4) | Biobide (1) |
| University of Navarra (3) | ZIP Solutions (1) |
| Idifarma (2) | University of Aberdeen (1) |
| TAKEDA (1) | Rovi (1) |
| GSK (1) | University of Navarra Clinic (1) |
Areas of placement: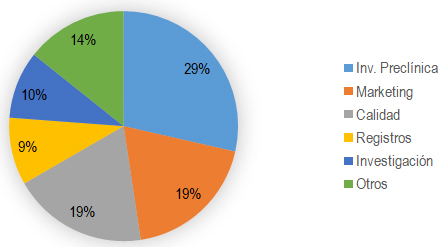 Location of companies: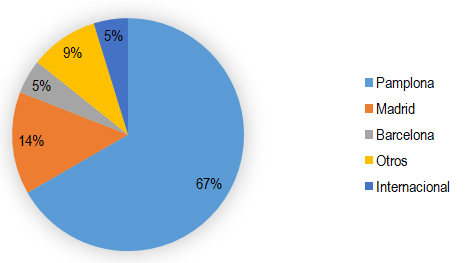 Data from previous editions
100% employment rate within the first six months after completing the program

Chosen as the best master's degree program in Spain for this field for twelve consecutive years, according to "El Mundo" newspaper.

more than 25 graduating classes vouch for this graduate program