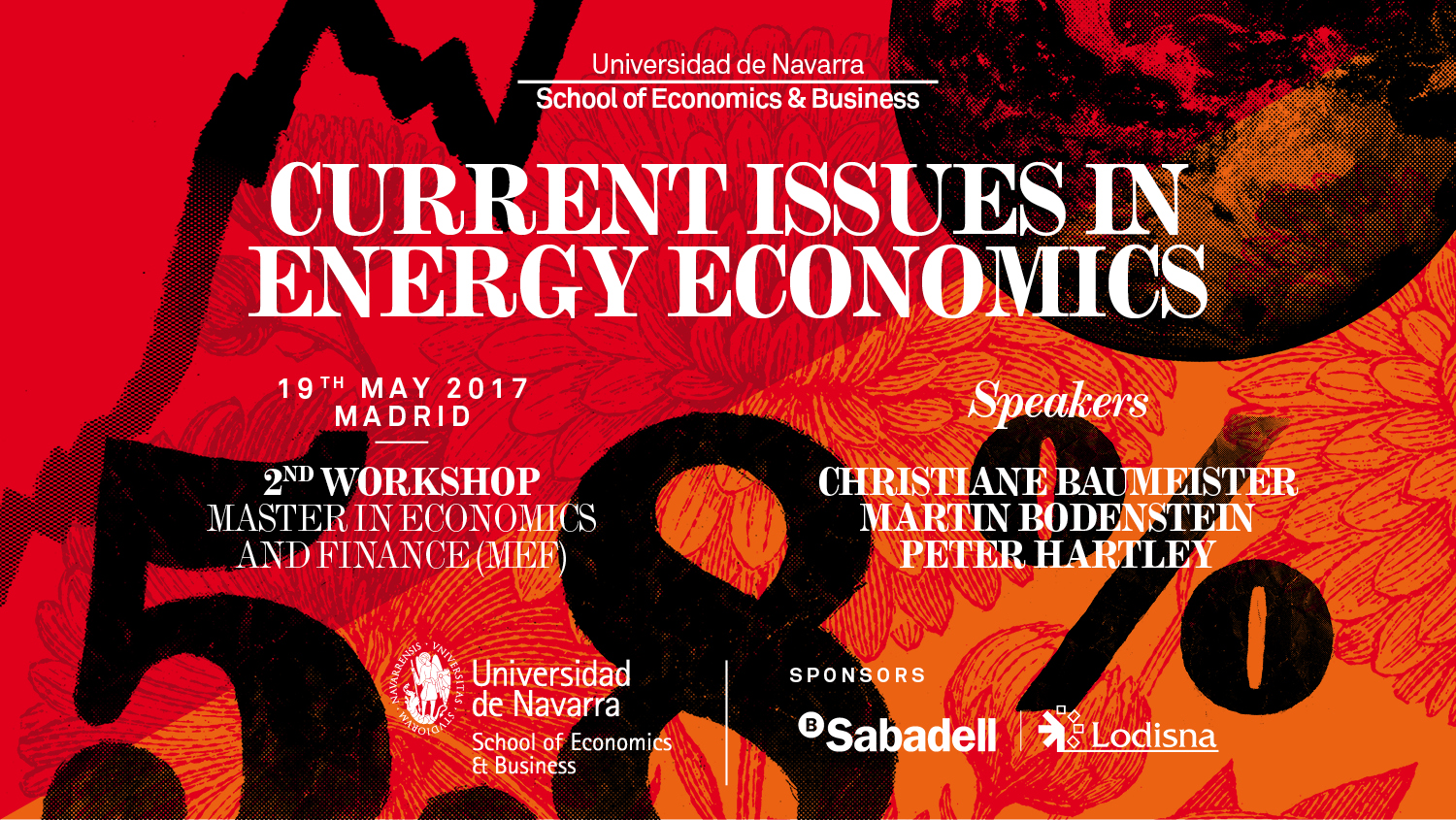 Presentation
The Master in Economics and Finance (MEF) was created in 1999 with the objective of preparing top-level specialists in two increasingly important areas: economic analysis and financial theory.
In recent years, major breakthroughs have taken place in these fields, both in terms of application of scientific knowledge to economic policy and in the way financial markets operate: the MEF provides students with a sound foundation in these subjects.
Provide a current and solid theoretical base.
Develop the analytical skills needed for practical work and research.
Encourage involvement in research projects and familiarize the student with current fields of research.
Make the student conversant with the use and application of theoretical concepts and the preparation and analysis of models.
Provide the student the appropriate quantitative training to carry out doctoral studies in any institution, both Spanish and foreign.
Graduates in the fields of Economics, Business Administration and Management
Students with a solid grounding in quantitative studies and skills, from such fields as Engineering, Mathematics and Physics.
People who wish to teach and to research in universities or business schools.
Those who wish to work in firms working in the field of finance.
Graduates who want to develop their professional career in research departments in public and private entities and organizations with core competencies in designing economic policies at all levels.
Degree: Master in Economics and Finance (MSc)

Area of knowledge: Ciencias Sociales

Duration: 1 year – Full time

Credits ECTS: 60 ECTS

Language: English

Fee: 13.308 €
Following the commitment to quality of the University of Navarra, School of Business and Economics has developed a series of procedures to ensure the reviewand continuous improvement of all issued official degrees (Bachelor, Bachelor, Master and PhD) and therefore introduced a system of Internal Quality Assurance (SGIC).
Indicators
The following numbers have been provided by the Sistema Integrado de Información Universitario (Integrated University Information Systems, SIIU), developed by the General Secretariat of Universities.
Academic year

Pass rate
(Tasa de rendimiento)

Success rate
(Tasa de éxito)

Evaluation rate
(Tasa de evaluación)

(Población utilizada)

10-11

92,17 %

98,75 %

93,33 %

11-12

98,56 %

98,56 %

100,00 %

12-13

100,00 %

100,00 %

100,00 %

13-14

97,34 %

97,34 %

100,00 %

100,00 %

14-15

97,87 %

98,48 %

99,38 %

100,00 %

15-16

100,00 %

100,00 %

100,00 %

100,00 %
Pass rate: % of credits passed by students, out of total number of credits registed, in the academic year (Relación porcentual entre el número de créditos aprobados por los estudiantes matriculados en un curso académico y el número total de créditos matriculados en dicho curso académico)
Success rate: % of credits passed, out of the total number of credits for which students took exams, in the academic year (Relación porcentual entre el número de créditos aprobados por los estudiantes matriculados en un curso y el número total de créditos presentados a examen en dicho curso académico)
Evaluation rate: % of credits for which students took exams, out of total number of credits registed (Relación porcentual entre el número de créditos presentados a examen por los estudiantes en un curso académico y el número total de créditos matriculados en dicho curso académico)
Satisfaction surveys, summary results
Satisfaction Survey
MASTER IN ECONOMICS AND FINANCE (MEF)

2011-2012

2012-2013

2013-2014

Professor satisfaction survey

3,7

3,8

Student satisfaction survey (for MEF as a whole)

3,7

4,9

4,3

Student satisfaction survey (for MEF courses)

4,2

4,7

4,3