Management and recognition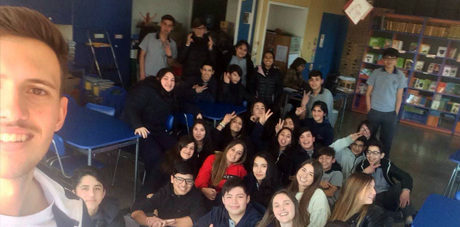 Este programa se puede cursar bajo dos posibilidades:
Como un programa que enriquece el expediente del alumno y su experiencia personal, pero sin reconocimiento por parte de créditos de la Universidad de Navarra.

Como un programa que puede ser convalidado por la asignatura del Practicum II de cuarto de Psicología en la Universidad de Navarra.
Students should make an appointment with the Practicum Coordinator (gmurillo@unav.es) to request the chance to recognize the summer course. It is important to meet the coordinator once the request has been made as the number of spaces for ECTS recognition is limited.

Once the request has been approved, the student should pay the full price of the summer course. During their stay in Chile, the student should meet all academic requirements to recognize the practicum.

Once the stay is over, the student should present a petition requesting recognition of the Clinical Psychology Program taken at the University of the Andes for the Practicum II subject on 4th year Psychology.

The petition should be accompanied by the certificate issued by the University of the Andes proving that the required academic criteria have been met and all payments have been made in full.

The student should also be registered for the Practicum II subject to subsequently be able to recognize the credits.

These students' grades will be retained until the end of the course, when the ordinary subject of Practicum II in 4th year Psychology finishes.
Contact: School of Education and Psychology
University of Navarra

Main Library Building 
 31009 Pamplona España +34 948 42 56 00 Fax: +34 948 42 56 19 internacionaleyp@unav.es